---
---
---
---
:: Welcome! ::
Welcome to my underground lair! Your indie homebrew source for all games by HsRetroGames! Specializing in retro remakes, retro pixel games, mini games and several other unique games for Atari 2600, Android OS, Commodore 64 and Windows PC. So take a look around and download some great FREE games! Stay informed of new stuff by following HsRetroGames on social media and YouTube. Thanks for Stopping By!
---
---
:: Latest Games & News ::
Slowly but Surely Creep'n Along..
Posted: February 4, 2021
Happy New Year as we creep into the weirdness of 2021! Updates have been few and far in-between lately due to lack of time. But, slowly I have been making some progress on the Lilly Redface C-64 project - It's probably 90% done now. I have decided to keep the original Android Games page rather than doing a new one. Just modified it a bit as all of my Android games have been updated and portal through that page anyway. Work will progressively continue on the Free PC Games page off-line, it will take awhile before this section is done. I've been toying with a new Android game concept. I'm not going to disclose any details yet as my idea is in an experimental stage right now. Nonetheless, thanks for reading and check back soon - Cheers!
---
Well what the hell.. More Changes?
Posted: November 8, 2020
Yes, yes more changes as I try to figure out this website. I have to scale down a bit to make it compatible in both desktop and mobile. I just don't have time for 'super' detail if I am to get some of my retro homebrew game projects done. I've decided to go much more simple, as you can see. Most everything is in place. I've added a game preview on both the Atari 2600 and C-64 pages. The Android and PC games pages are left in an unfinished state, but I will finish them in the next few weeks.
---
Whew! That Took Forever and a Day..
Posted: October 10, 2020
Finally!! ALL Android game updates are complete! You can browse them all (links direct you to Google Play) on the Android games page Here. Updates include: 64-bit compliance requirements, and other various run-time updates.
---
---
:: New or Featured Games ::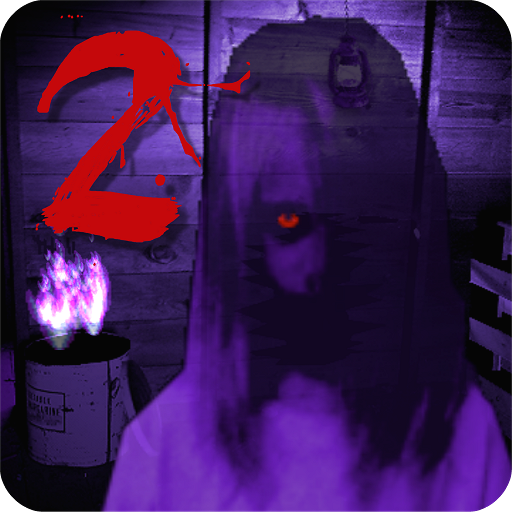 NEW! - Wood Room Escape Part 2
(Android OS)
Just when you thought it was over, leaving the burning remains in the Wood Room..

---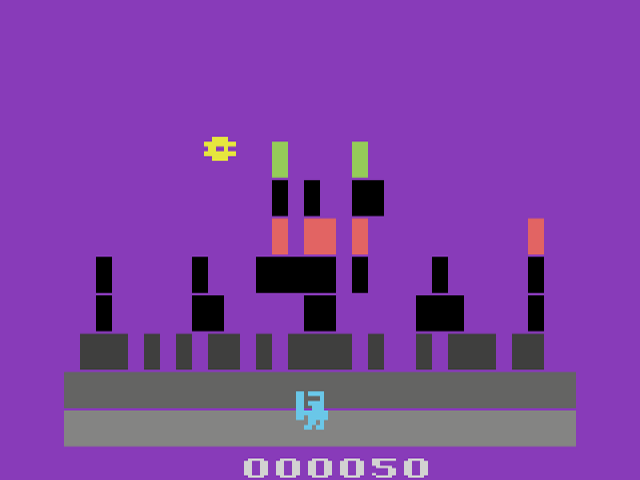 Coming Soon! - Kamikaze UFO's
(Atari 2600)
You are a robot with a cannon for an arm which looks more like a club..
---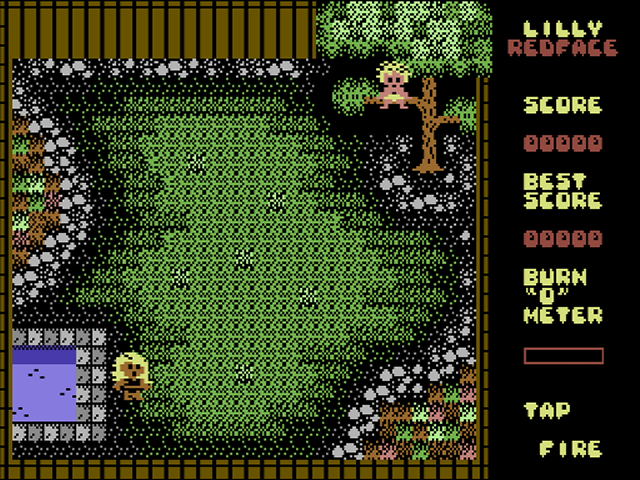 Coming Soon! - Lilly Redface
(Commodore 64)
Lilly Redface is a top-down action/arcade mini game about a young girl named..
---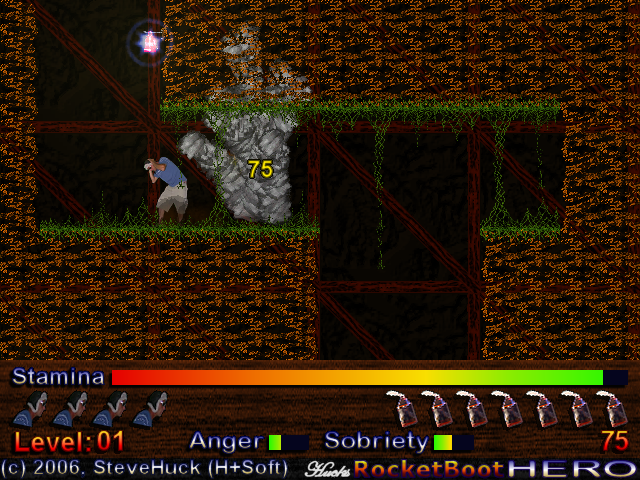 Huck's Rocket Boot Hero
(Windows OS)
Play this weird but hilarious take on the C-64 classic game H.E.R.O! ..

( By downloading this software you agree to the Terms of Use )
---
---
---
---
Play Free Games
Follow | Links | Contact
[c] 2006-2021 HsRetroGames - All Rights Reserved